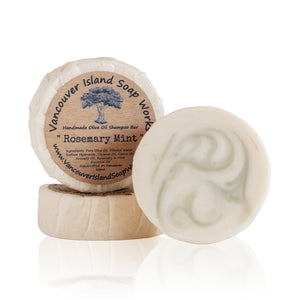 Wash your locks with natural ingredients and save the planet at the same time.
By concentrating shampoo down into a bar form we can save many plastic bottles from energy-intensive recycling.
Ingredients:
Pure Olive Oil, Filtered Water, Sodium Hydroxide, Coconut Oil, Castor Oil, Avocado Oil, Rosemary Essential Oil, Mint Essential Oil
Care:
In order to extend the life of your shampoo bar, it's ideal to store away from the shower spray and use a soap dish with drainage to keep the bar dry between uses.